YOUR FAVOURITE CRUNCHBOX VEGAN CHOCOLATES AND TREATS 
LOOKING FOR OUR PLANT-BASED SNACKS AND CHOCOLATES?
Crunchbox has become a beloved name among Perth's health-conscious food enthusiasts, and we're thrilled to announce that our range of plant-based snacks and chocolates can now be found in numerous locations across the city.
Your favourite gourmet grocery stores and cafes have welcomed our products onto their shelves, making savouring the wholesome goodness of our plant-based, refined-sugar-free, and lactose-free snacks more accessible than ever.
Whether you're on the hunt for a guilt-free snack or seeking to satisfy your sweet tooth with a conscious choice, look for the distinctive Crunchbox packaging. Join us in embracing a healthier, more delicious way of snacking, and discover why Crunchbox is becoming a sought-after brand across Perth's food scene.
Find Crunchbox today at your nearest gourmet stores!
OUR EXISTING STOCKISTS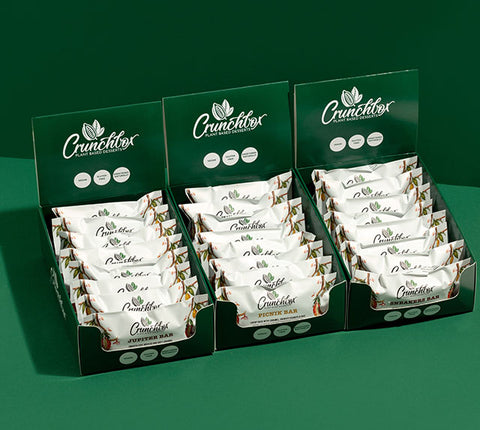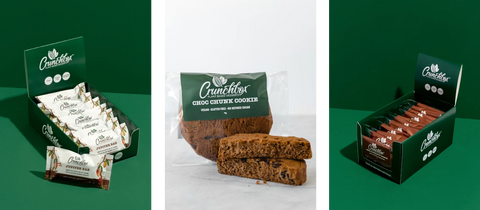 TESTIMONIALS
What our clients say
Liz Carberry
Google Review
Cookies and Creme cake is so amazing! Thank goodness it's made from great ingredients. Very hard to stop at one piece.
These are the best raw treats I've ever tasted. So full of flavour it's hard to believe they have no nasties in them.